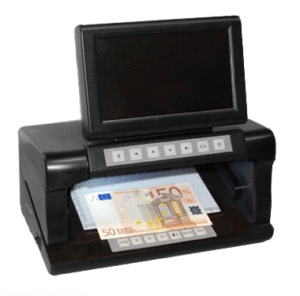 Professional detection equipment – anti-counterfeiting protection
The C8 / C8 UVC detector is a desktop detector for checking banknotes and identification documents. When viewing, you can see the entire banknote (identification document) on the display or just zoom in on the detail in different light spectrums. For a more detailed inspection, an additional C608 / C609 micro mouse can be connected.
The C12 / C12 UVC detector is an improved model of the C8 detector. The unique imaging technology together with traditional inspection methods in one device will help you detect counterfeits extremely quickly and easily!
The C12 detector has an additionally enhanced function for capturing and storing images in the internal memory. All images are automatically stored in the detector's internal memory with a capacity of 2 GB. These images can be viewed directly on the device or transferred to a computer for further processing using a USB cable.
Check
| Detector type | C8 | C12 | C12 UVC |
| --- | --- | --- | --- |
| Direct white light | x | x | x |
| White light - translucency | x | x | x |
| Side white light | x | x | x |
| Oblique white light 2x | x | x | x |
| IR light (850nm) | x | x | x |
| IR light (940nm) | x | x | x |
| IR side light | x | x | x |
| UV-A (365nm) | x | x | x |
| UV-C (254nm) | | x | x |
| Photo camera | | | x |
| Memory 2 GB | | x | x |
| LCD monitor size | 7´ | 9´ | 9´ |
Technical parameters
Dimensions: 270 x 170 x 280 mm
Weight: 900 g
Supply voltage: 12 V
Connection: mini-USB/HDMI
2 cameras: 1st camera overall view, 2nd camera close-up view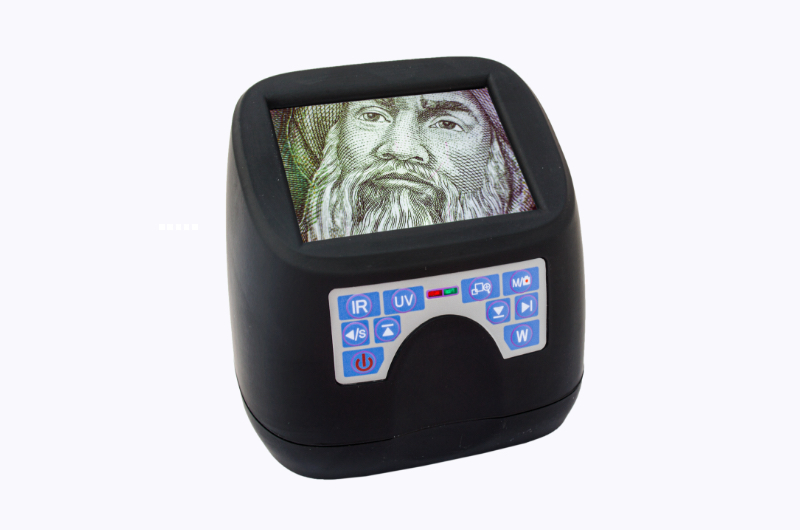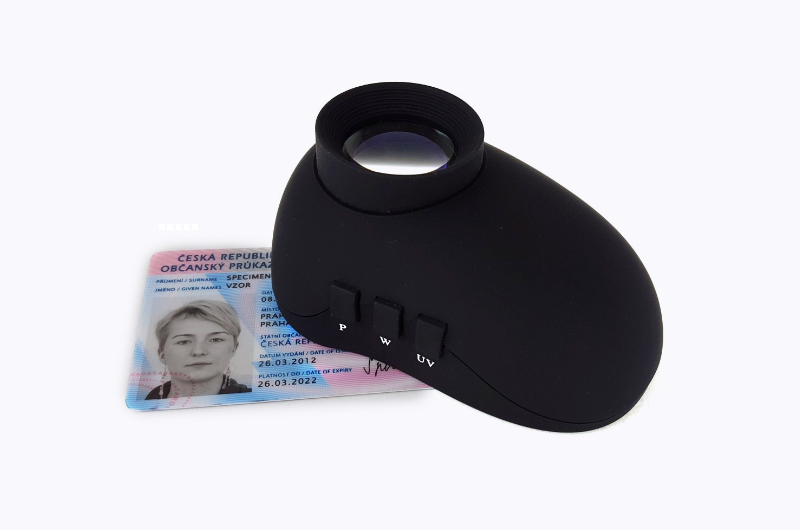 C21x-C23x series detectors