DTU-1141B SIGNATURE TABLET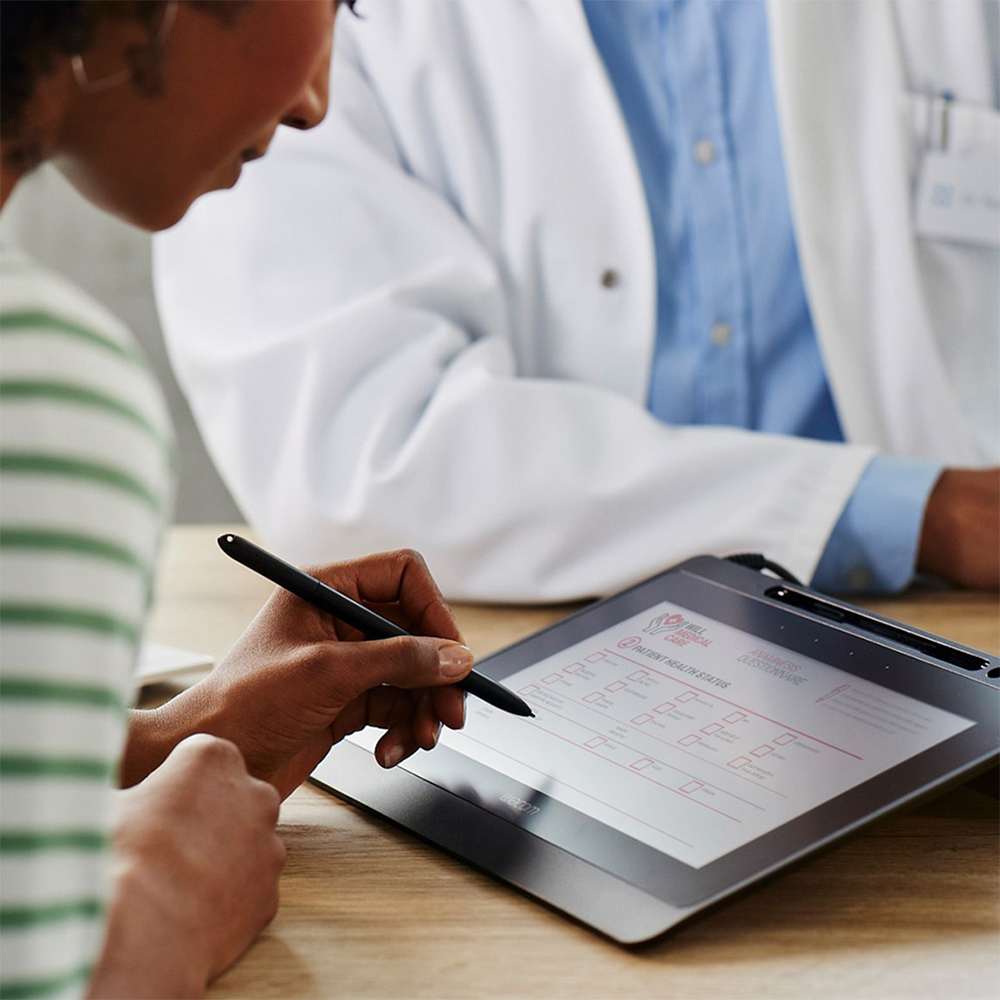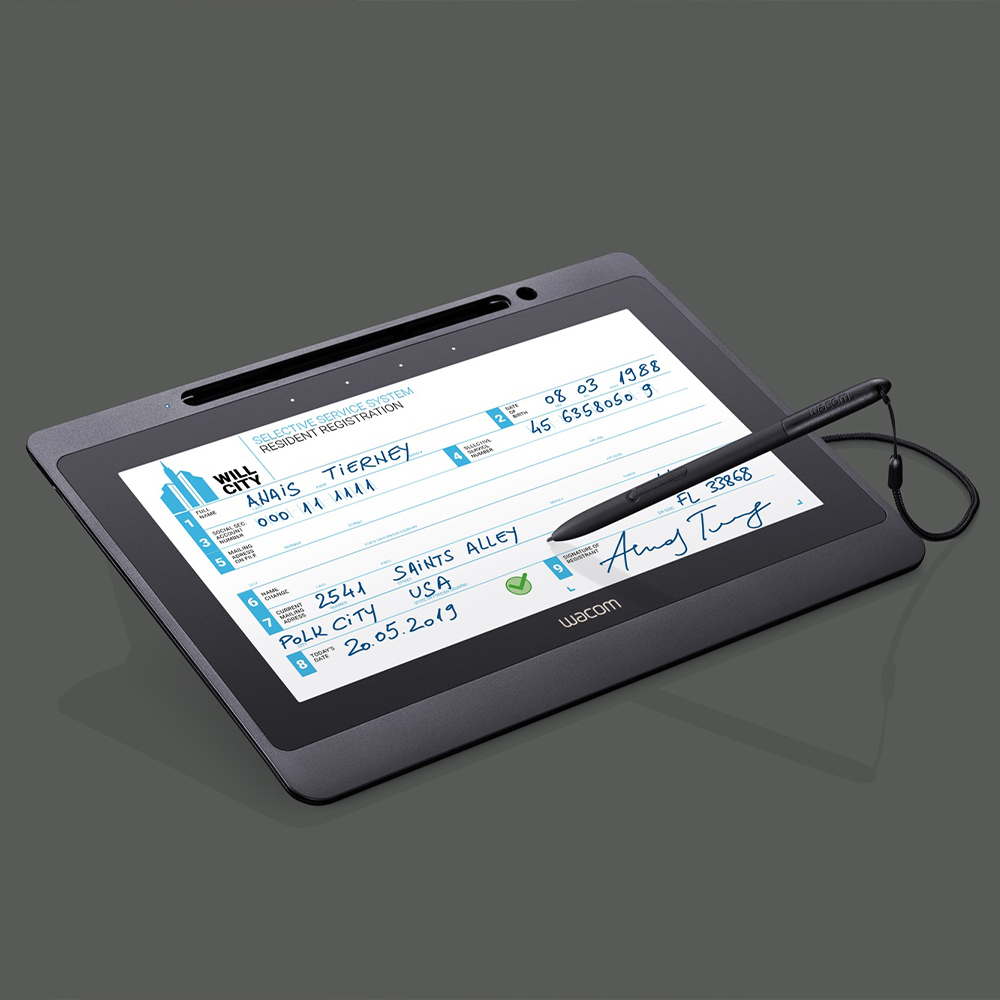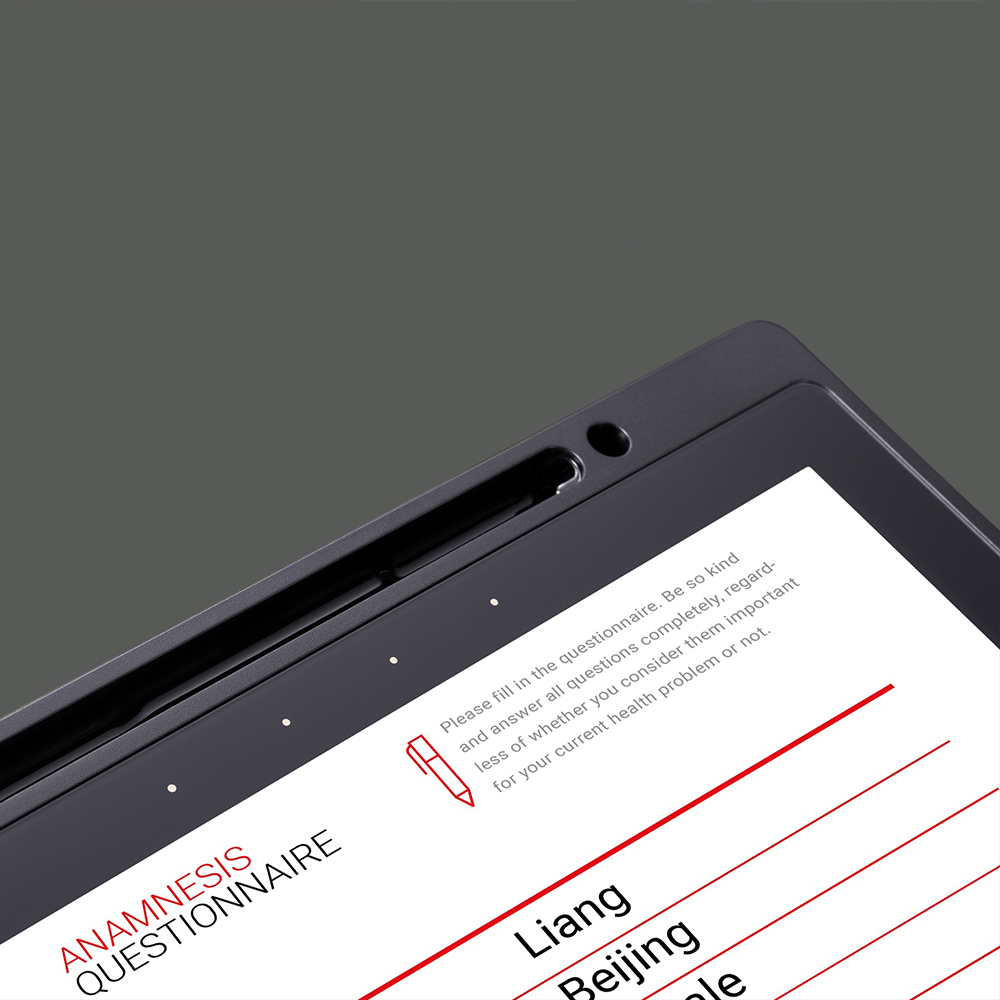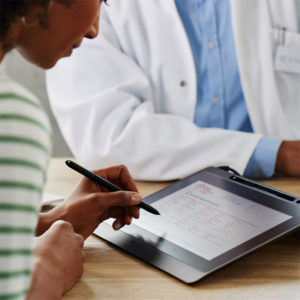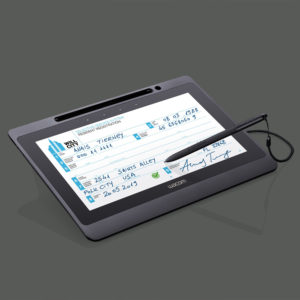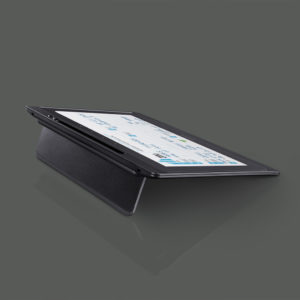 With a 10.1″ LCD display with Full HD resolution and state-of-the-art encryption, the DTU-1141B is the best-in-class e-Document solution. Security is handled with state-of-the-art encryption and a unique hardware ID that links each electronic signature to the individual device used for signing.
The DTU-1141B is extremely durable and can be easily integrated into any existing environment. The pen is cordless and battery-free, making it lightweight, thin and low maintenance. The device can also be used rotated in portrait mode or propped at a comfortable angle using the integrated stand.
Basic equipment
signature tablet
electronic cordless pen, without batteries
spare pen nibs
integrated pen holder
Kensington lock
Standard VESA 75 mm mount
Benefits
Optimal user experience with a 10.1″ Full HD colour LCD panel display that allows for easy document viewing and signing
can be use as an external monitor
Patented pen technology provides input for writing and signing
when not used for signing, can display presentations or promotional videos
hardened anti-reflective surface provides high durability and easier viewing in different lighting conditions
Technical parameters
dimensions: 280 x 210 x 11 mm (without stand)
weight: 800 g (including stand)
power supply: no AC power required, power consumption max. 5W, 1W in sleep mode interface: USB 2.0
supported operating systems: Windows 10/8.1/7 (32-bit, 64-bit), MAC OSX 10.l9. or later
LCD panel:
type: AHVA
surface: tempered anti-reflective glass
screen size: 223 x 126 mm
aspect ratio: 16:9
resolution: 1920 x 1080 pixels
colours: 16.7 million colours
Tablet and pen:
technology: electromagnetic resonance (EMR)
coordinate resolution: 2540 lpi
coordinate accuracy: ±0.02 inches / ±0.5 mm (centre)
speed: 200 points per second
pressure levels: 1024
encryption: AES 256 / RSA 2048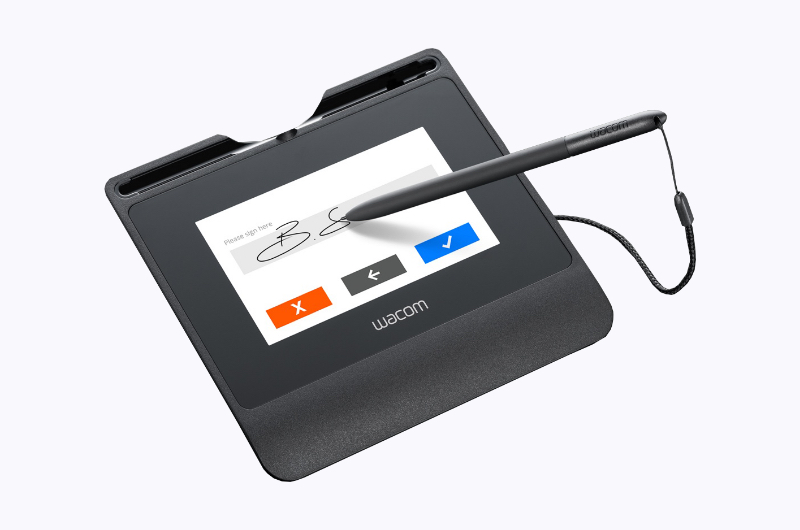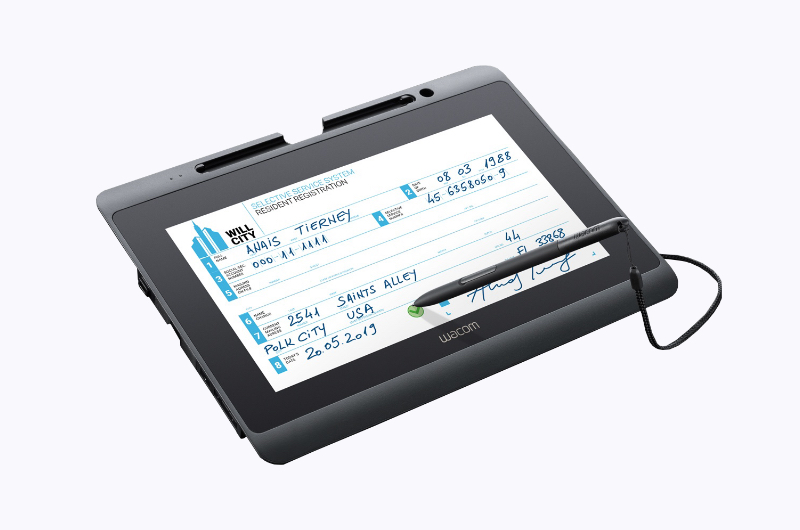 DTH-1152 signature tablet