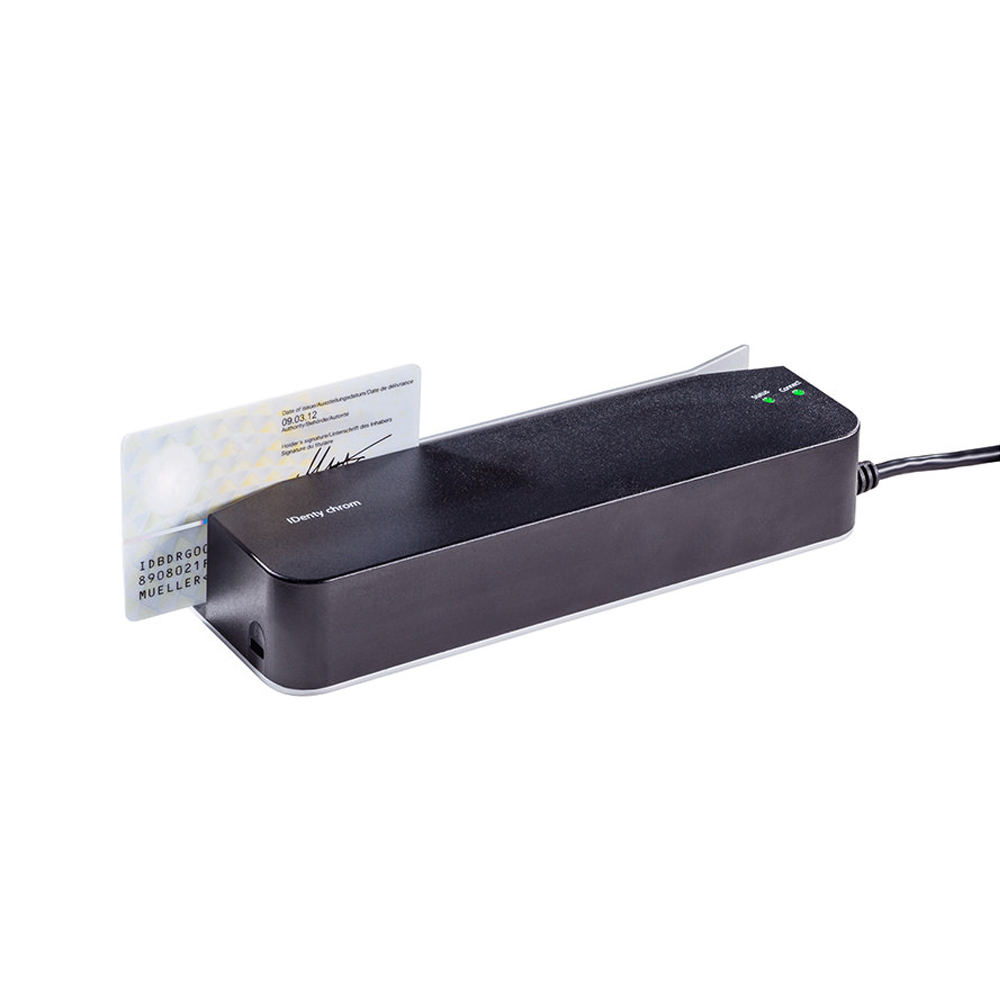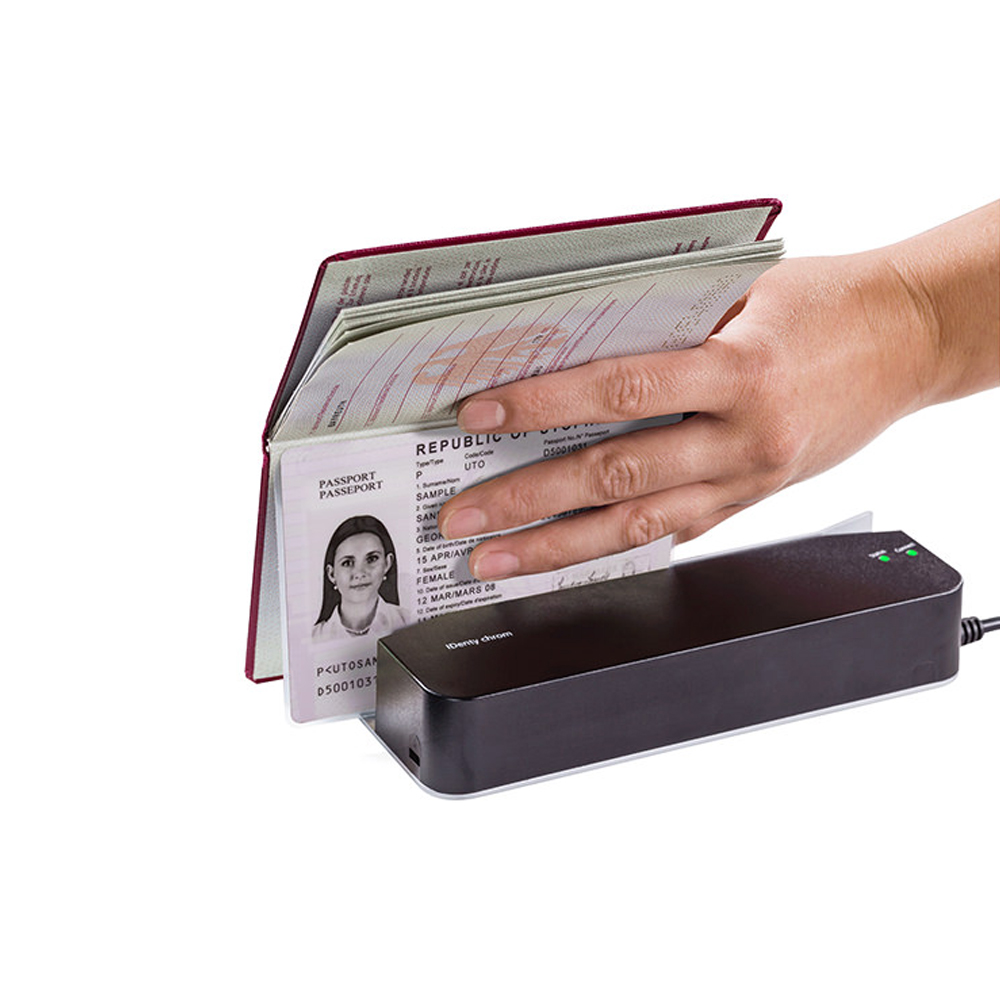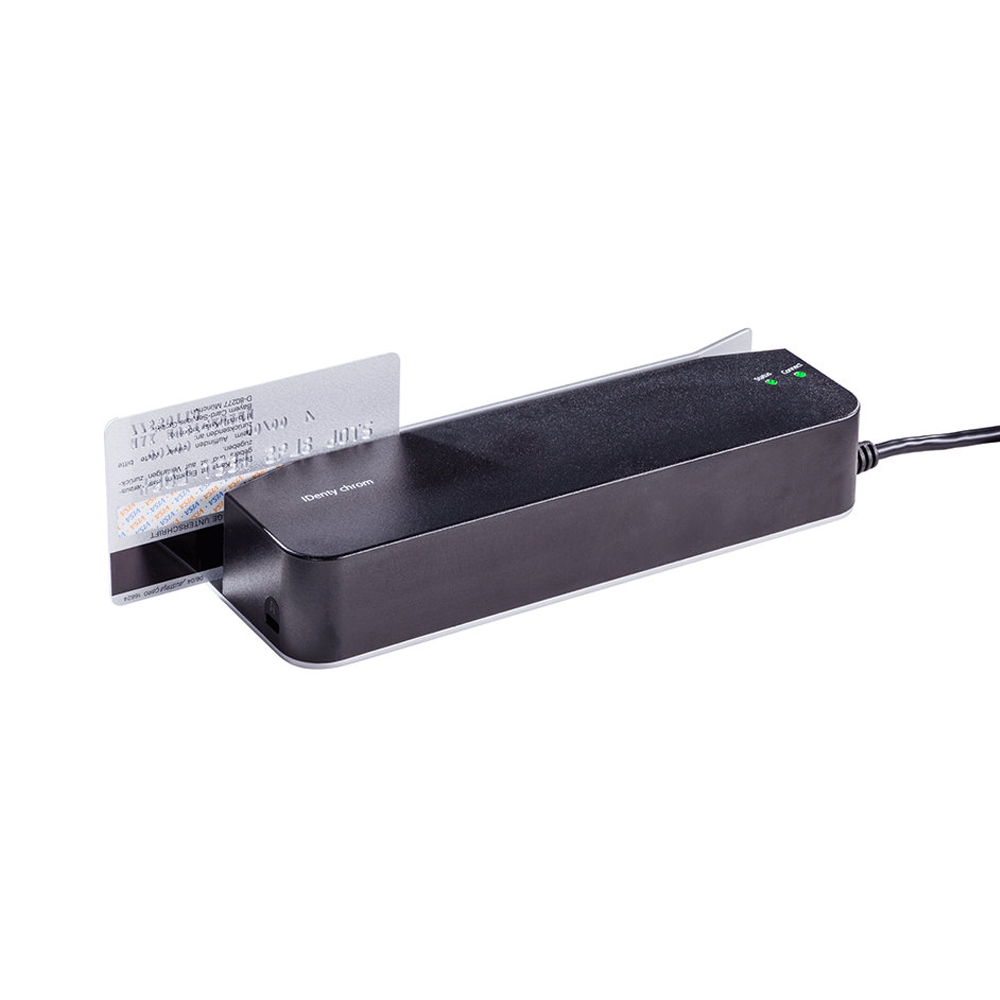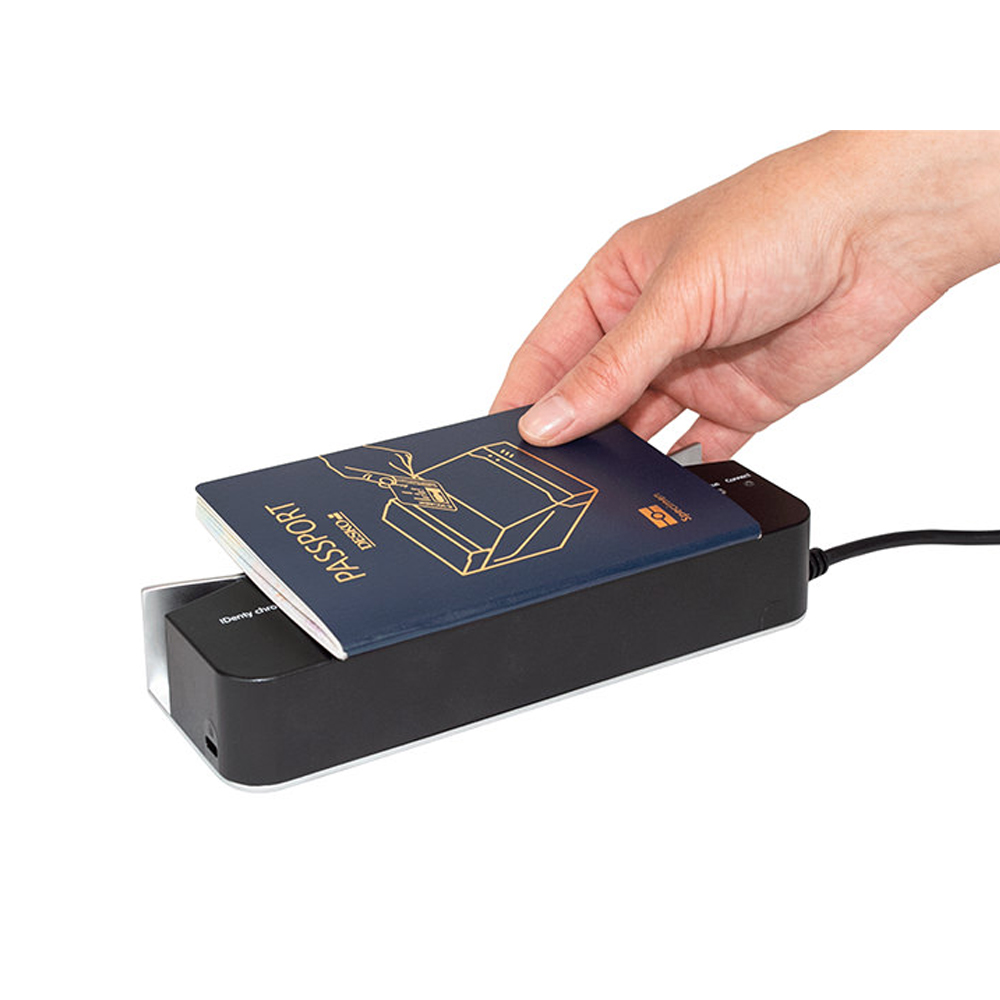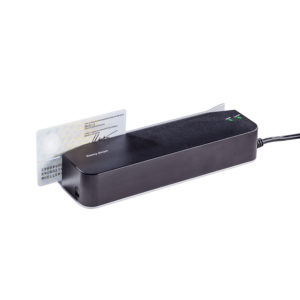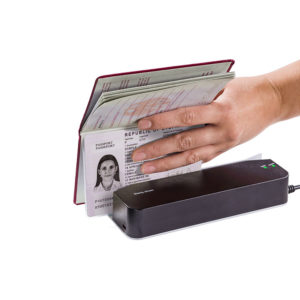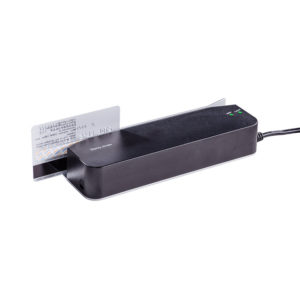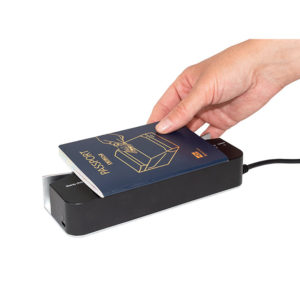 Do you need an intelligent solution for fast and secure collection of travel document data? IDchrom includes a highly efficient OCR (Optical Character Recognition) reader. This integrated optical character recognition module is suitable for reading documents such as passports or ID cards. Simply swipe the document over the reader's guidance slot. This allows you to capture all the data from the machine-readable zone (MRZ). Using our software or yours, the read data is transferred to your computer or tablet. The reader is also water and dust resistant (IP54 certified).
As an optional feature, the reader can also be equipped with a magnetic stripe reader, which is also located in the guidance slot. This allows you to capture data from cards equipped with magnetic stripes, such as bank cards, credit cards or customer cards. The IDchrom can be optionally expanded with a smart card reader and an RFID module for reading biometric passports.
IDchrom can be offered in two variants: wired or wireless.
IDchrom provides data for processing from these documents:
Basic equipment
OCR technology: bi-directional movement for all documents, passports, and visas with Machine Readable Zone (MRZ)
USB power supply: no additional external power supply required
Optional equipment
Magnetic Stripe Reader (MSR) for reading all cards and documents with magnetic stripes; 3-track
RFID module for reading biometric passports
chip card module for recording synchronous and asynchronous chip cards
monitor holder
Benefits
compact document reader for mounting on a monitor, desktop, or mobile device
OCR and MSR reader connected in a bidirectional slot
available with RFID and smart card module
requires only minimal table space
Dust and water resistant to IP54
Technical parameters
Scanners dimensions: 180 x 60.8 x 34.8 mm
power supply: 5 V DC +/- 5%
power consumption: max. 300 mA
Cable length: 1.8 m
Reliability: MTBF = 180,000 hours
Host interface: USB power supply
Available for Android
Status indicator: audio and light status indicator
IDchrom can be equipped with the following modules
As a standard feature, the device works with OCR for optical character recognition and reliably reads all data from the Machine Readable and Visual Zone (MRZ).
In order to read RFID (Radio Frequency Identification) chips on biometric passes, an RFID module can be integrated.
Bi-directional swipe reader on the front of the magnetic stripe card reader.
A module for reading smart cards can also be integrated.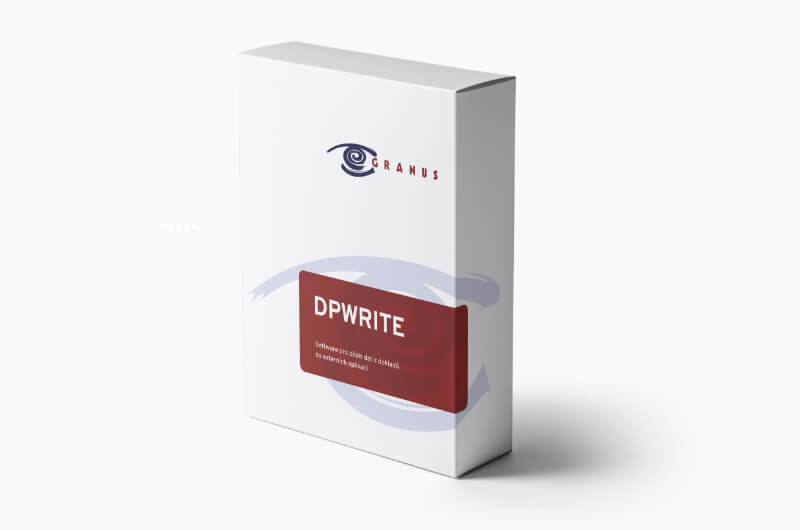 DPWrite – automatic form filling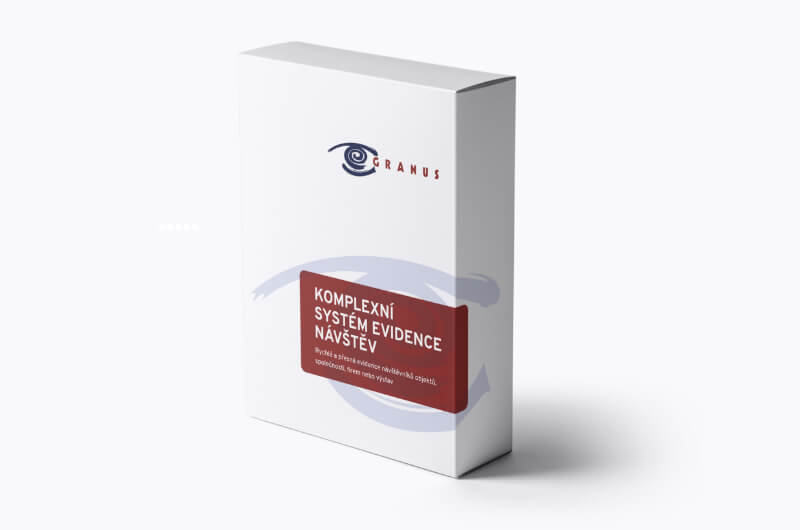 Visitor registration software