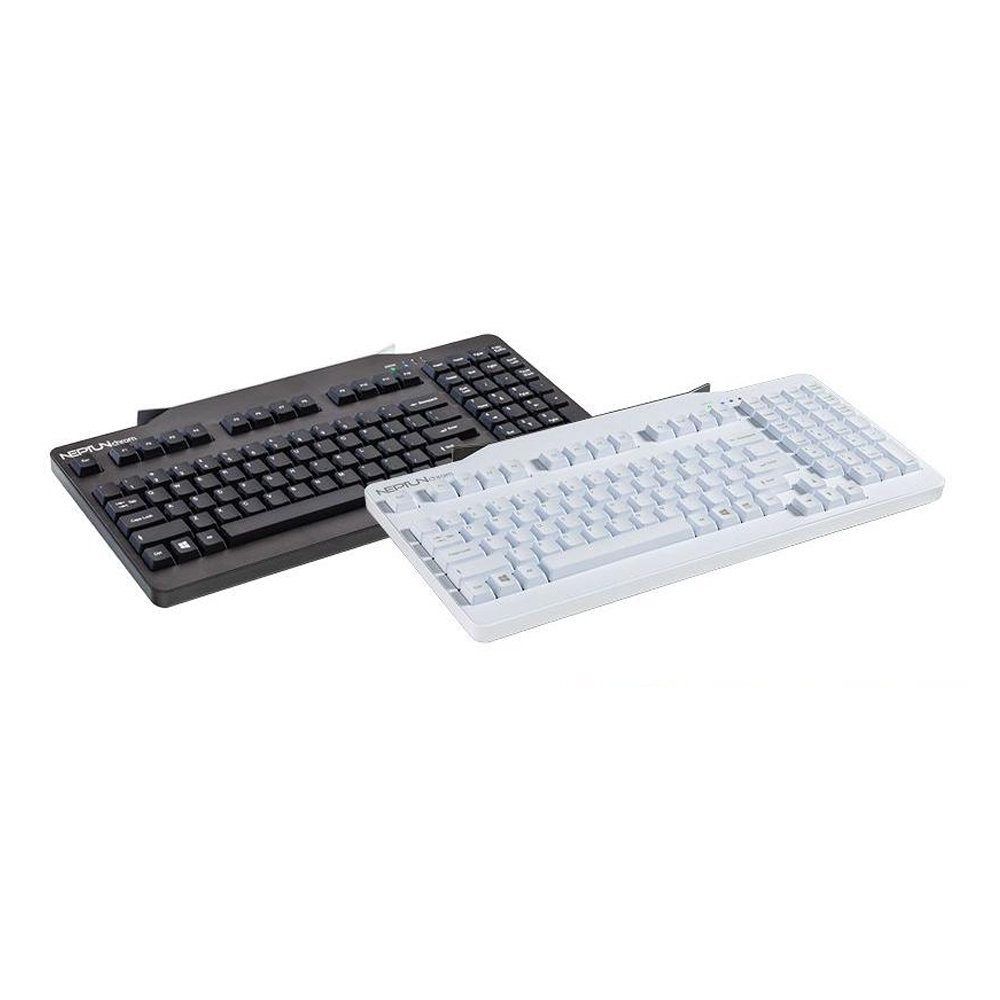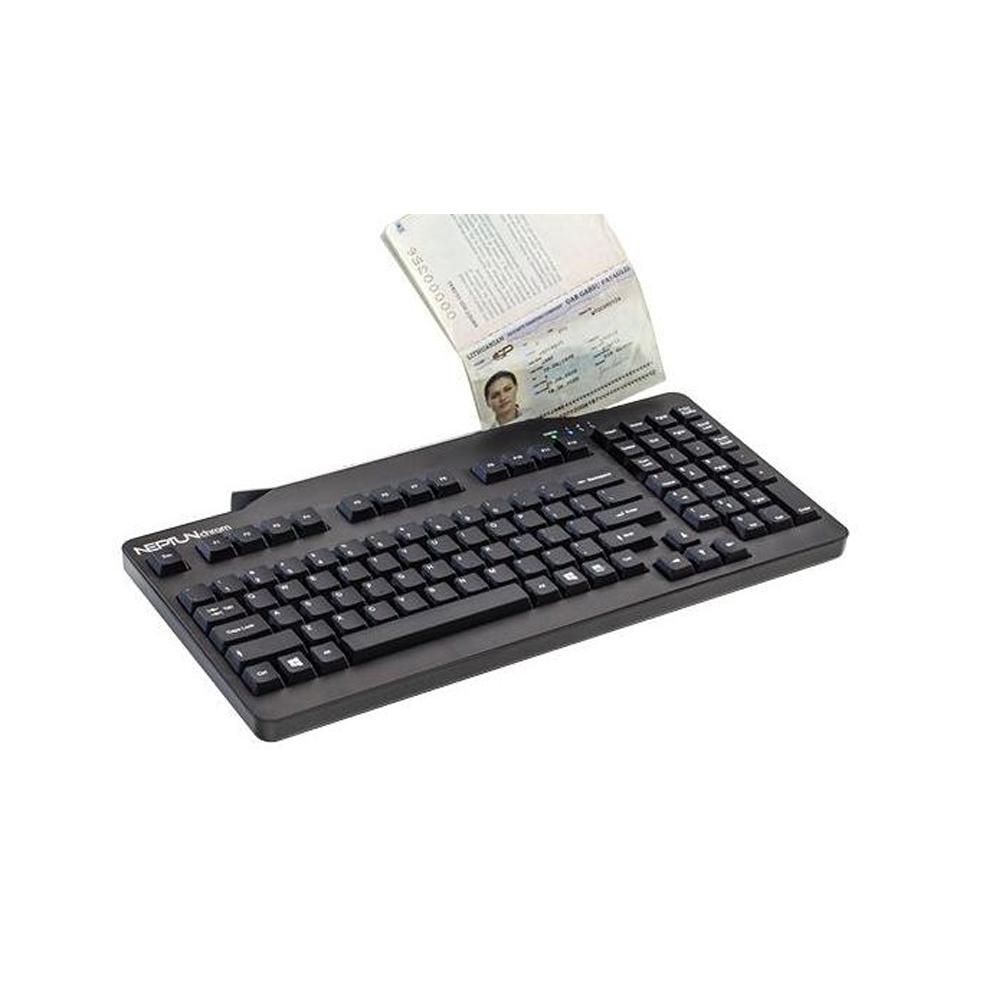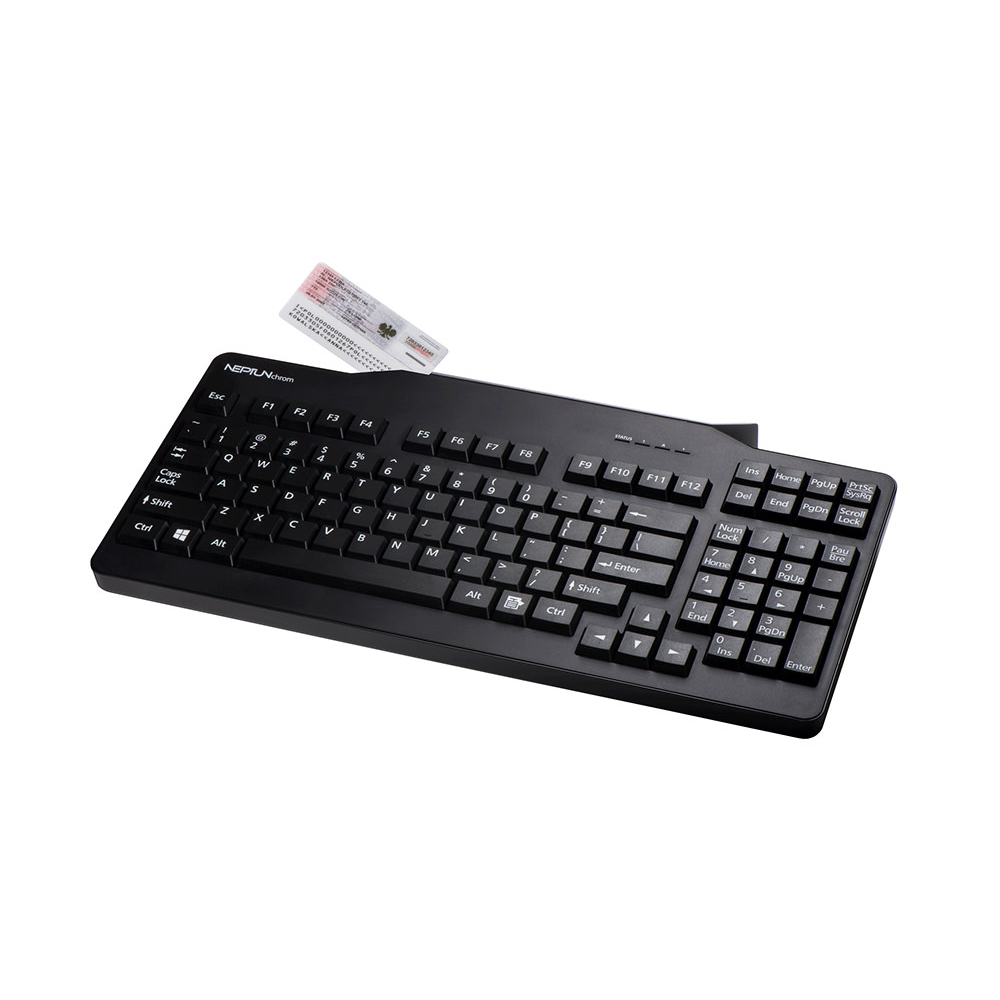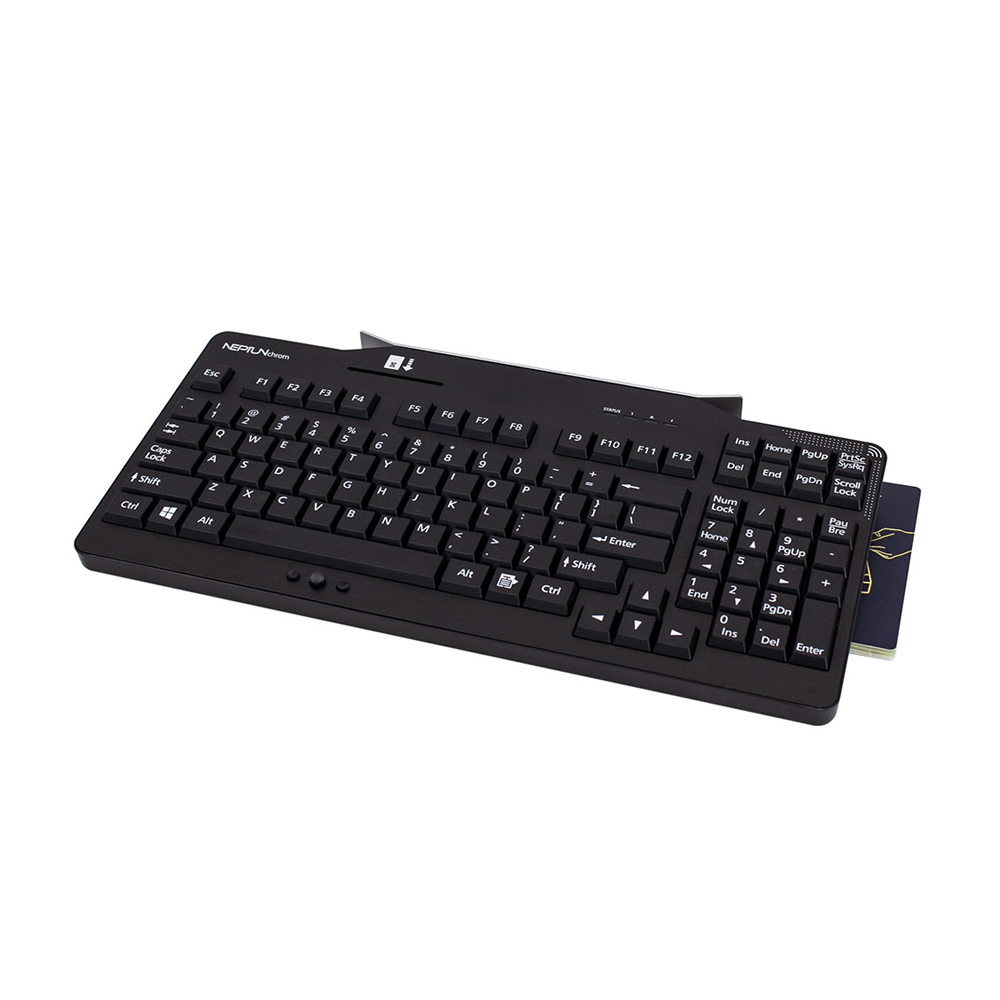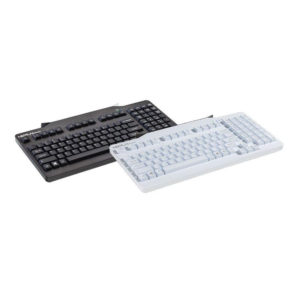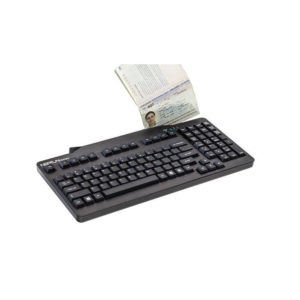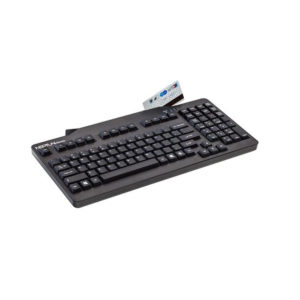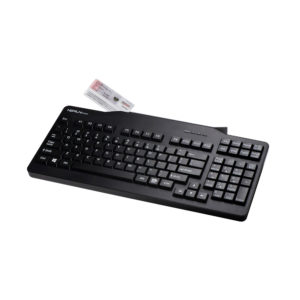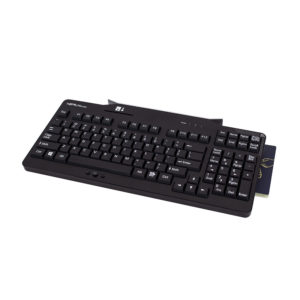 The OCRchrom keyboard document reader will satisfy even the highest demands for aesthetic elegance and technological maturity. It is a so-called 3-in-1 device. It will serve you as a classic keyboard, document reader (especially ID cards, passports) and credit card reader. You will quickly appreciate the pleasant response of the keys, intuitive guidance slot for documents, speed, accuracy, and reliability of data reading. The reader is also water and dust resistant (IP54 certified). Water droplets, flowing over the keys or the guidance slot, will not damage it. 
OCRchrom must be part of your operation.
OCRchrom provides data to be processed from these documents:
Basic equipment
OCRchrom boasts the latest technology and impressive standard features
OCR technology: bi-directional reader for all ICAO compliant documents and all cards with Machine Readable Zone (MRZ)
USB power supply: no additional external power supply is required; the keyboard can be connected to all computer workstations via USB
Optional equipment
Magnetic stripe reader (MSR): bi-directional reader for all cards and documents with magnetic stripes, 3-track
RFID module: for reading biometric passports
Special RFID module: for reading Chinese travel documents
Encrypted reading head: for encrypted data transmission, e.g., for credit card transactions
integrated smart card reader: smart card reader, e.g., for reading credit cards
positioning device: integrated mouse positioning device
Benefits
the keypad is equipped with a sensor (OCR) as standard for reading the machine-readable zone of travel documents, depending on the selected equipment it also functions as a smart card reader, magnetic stripe reader or RFID reader
Dust and water-resistant device, incl. slot for numerous travel documents (IP54)
the keyboard has a compact design, ergonomic design, and modern key layout
Encrypted read sensor: enhanced security standards
Technical parameters
Scanners dimensions: 385mm x 200mm x 43mm (back side), 18mm (front side)
power supply: 5 V DC +/- 5%
power consumption: max. 400 mA
cable length: 2.2 m
Reliability: MTBF = 180,000 hours
USB power supply
Available for Android
Status indicator: audible and light status indicator
OCRchrom can be equipped with the following modules
As a standard feature, the device works with OCR for optical character recognition and reliably reads all data from the Machine Readable and Visual Zone (MRZ).
To read RFID (Radio Frequency Identification) chips on biometric passes, an RFID module can be integrated.
Bi-directional swipe reader on the front of the magnetic stripe card reader.
A module for reading smart cards can also be integrated.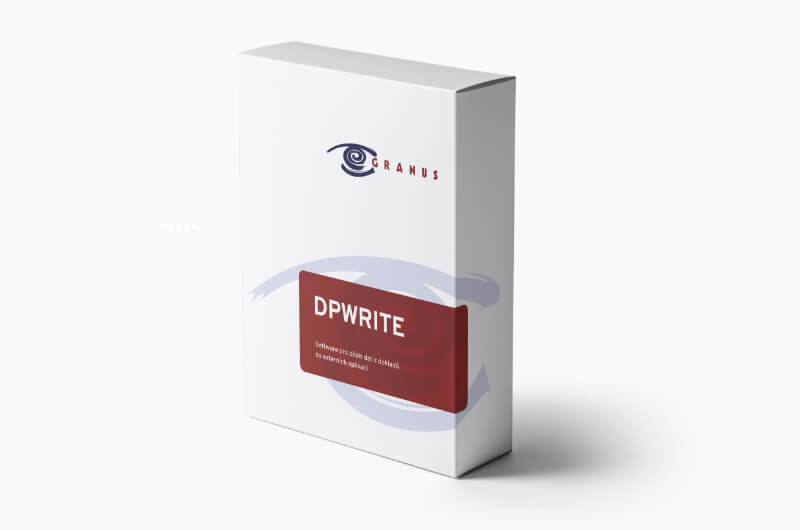 DPWrite – automatic form filling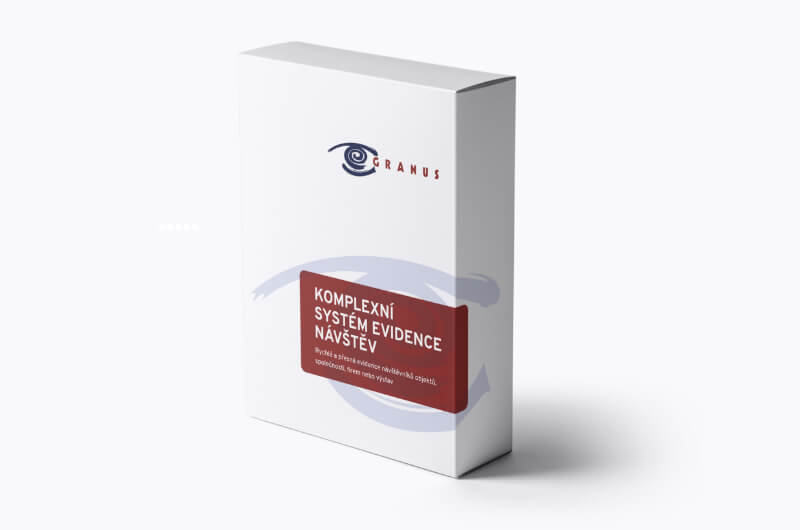 Visitor registration software