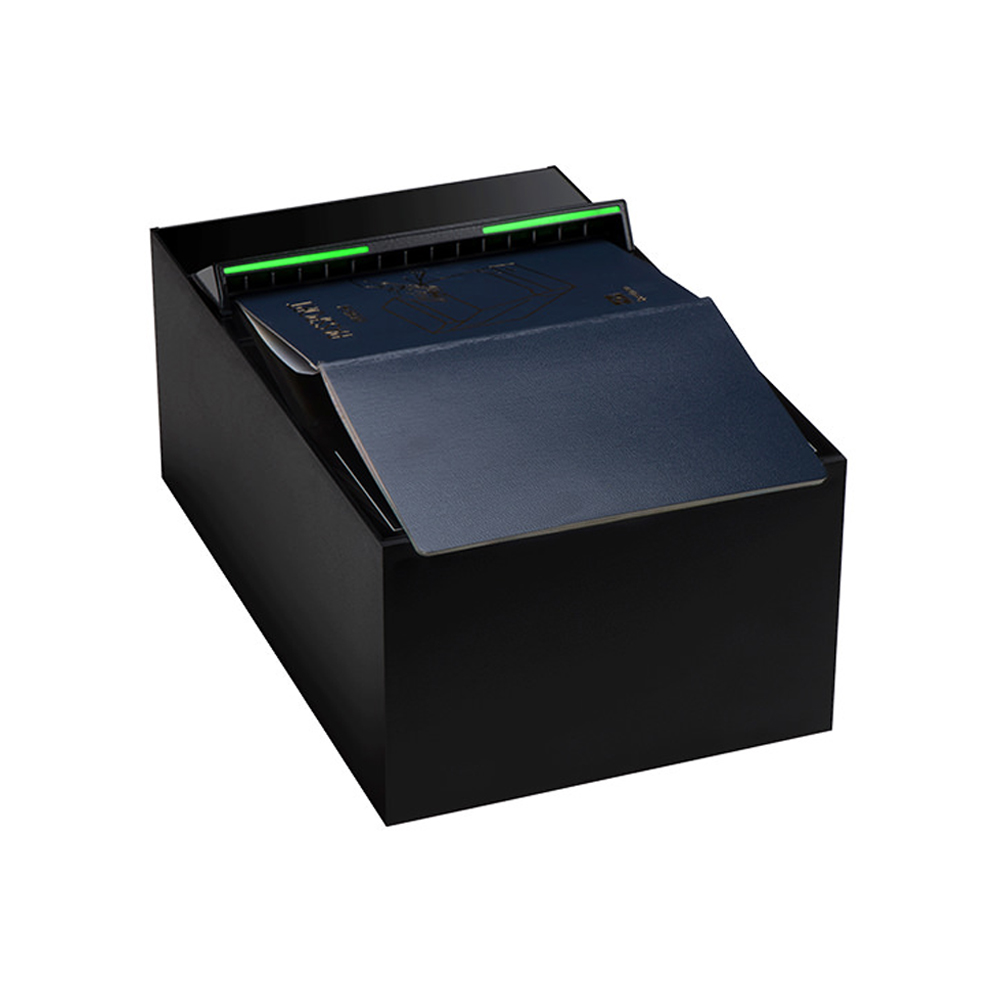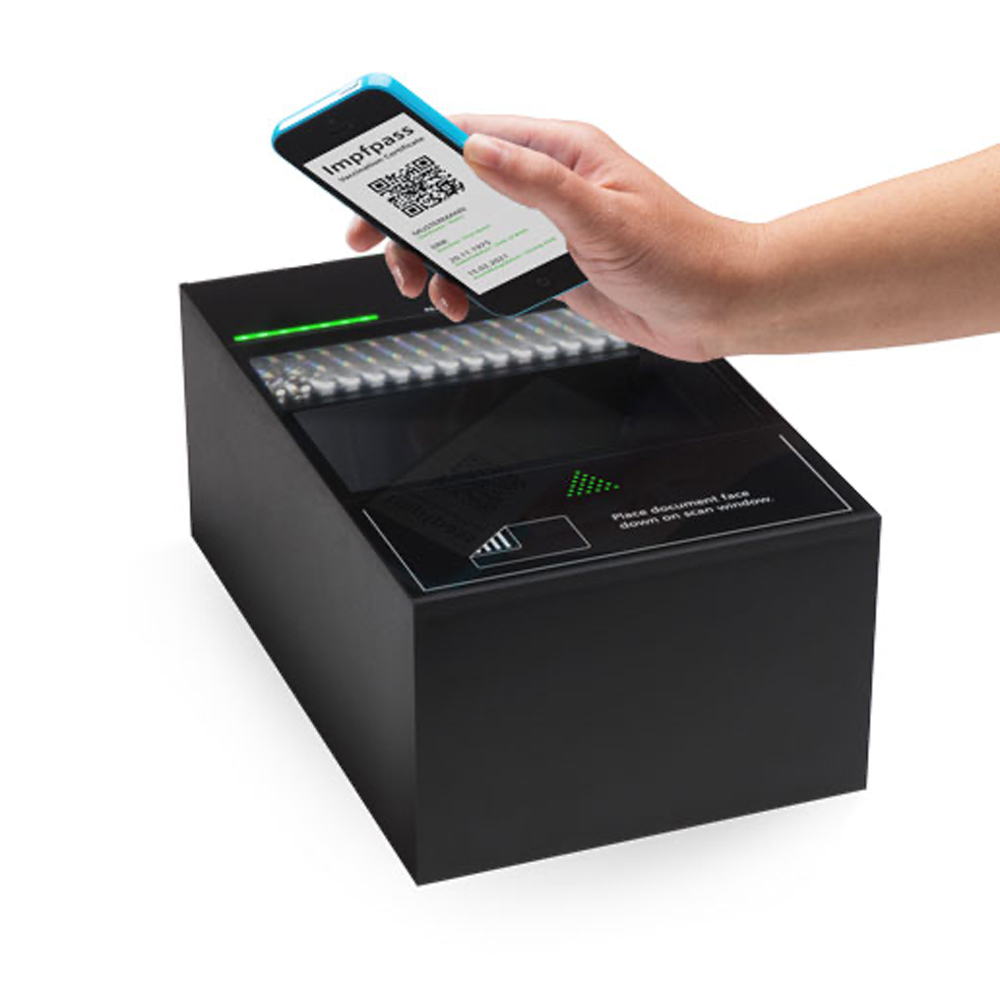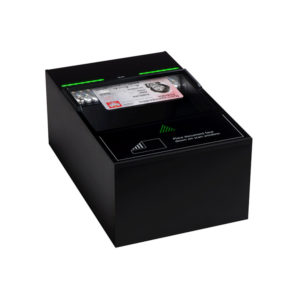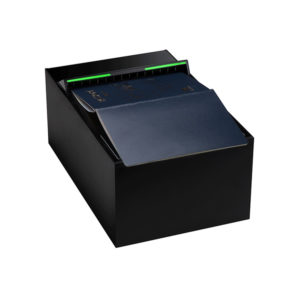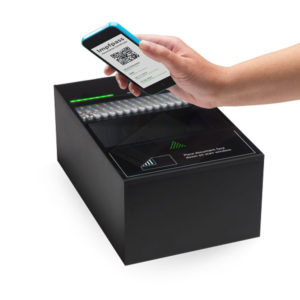 Looking for a device with easy integration into self-support solutions? PENTA Scanner Cube offers innovative OEM devices for flexible installation in kiosks and e-gates.
The scanner features state-of-the-art technology and achieves extremely fast and reliable reading results for scanning passports, ID cards, driver's licenses and other documents. This makes the PENTA Scanner Cube ideal for visitor checks, check-in at airports or hotels and for border or access control.
The scanner is extremely durable. The scanning window is composed of scratch-resistant safety glass and the entire device is protected against dust and water according to IP54 certification standards. The ease of use, evident in the large scanning area and direct user feedback, makes this scanner ideal for your self-support applications. The PENTA Scanner Cube is equipped with a buzzer for an audible signal and multi-colour LEDs that provide easy to see feedback on reading results.
The PENTA Scanner Cube provides data for processing from these documents:
Certificate of vaccination
Basic equipment
scanning of documents in classical light (VIZ) and infrared light (IR)
machine readable zone reading (OCR) of ID cards, passports, and visas
Safety glass: display with scratch-resistant Corning® Gorilla® Glass 3
Optional equipment
UV light for checking security features/authentication
Barcode reader for reading 1D and 2D barcodes from paper and digital displays (smart watches, smart phones, tablets), e.g., boarding passes and tickets
RFID module for reading biometric passports
special RFID module for reading Chinese travel documents
NFC module for contactless reading, e.g., employee ID cards
Benefits
flexible OEM product
easy integration into electronic gates, kiosks, counters and other self-support solutions
automated detection of ID cards, passports, digital vaccination cards, driving licenses and other identity documents
extra-large scanning window for user-friendly operation
High-resolution images up to 500 dpi
visual and audible feedback to the user via LEDs and buzzer
Optional features such as barcode reader, RFID module and NFC
Water and dust protection according to IP54
scratch-resistant safety glass
Technical parameters
Scanner dimensions: 226.75 x 143 x 108.1 mm
Active scanning area dimensions: 94.2 x 131 mm
connectivity: USB 2.0 host, USB-C (optional)
Power supply: 5 V DC +/- 5%
power consumption: max. 2.5 A
light sources: conventional (VIS), infrared (IR), ultraviolet (UV-A) optional
Image formats: JPG, BMP, PNG
Resolution: 150 to 500 dpi
The PENTA Scanner Cube can be equipped with the following modules
By default, the device is equipped to work with visible and infrared light. An optional UV light source allows reliable and complete ID verification by revealing "hidden" document security features.
As a standard feature, the device works with OCR for optical character recognition and reliably reads all data from the Machine Readable and Visual Zone (MRZ).
1D and 2D barcodes can be read either from paper or from digital displays, for example on smartphones.
In order to read RFID (Radio Frequency Identification) chips on biometric passes, an RFID module can be integrated.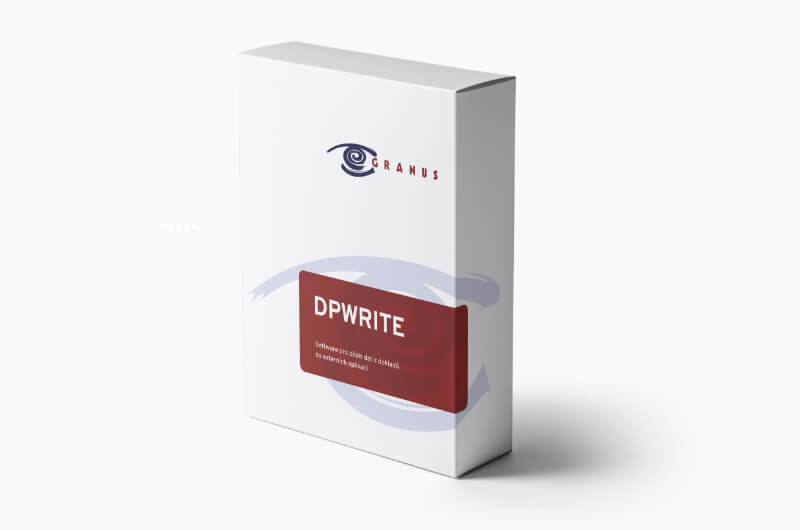 DPWrite – automatic form filling