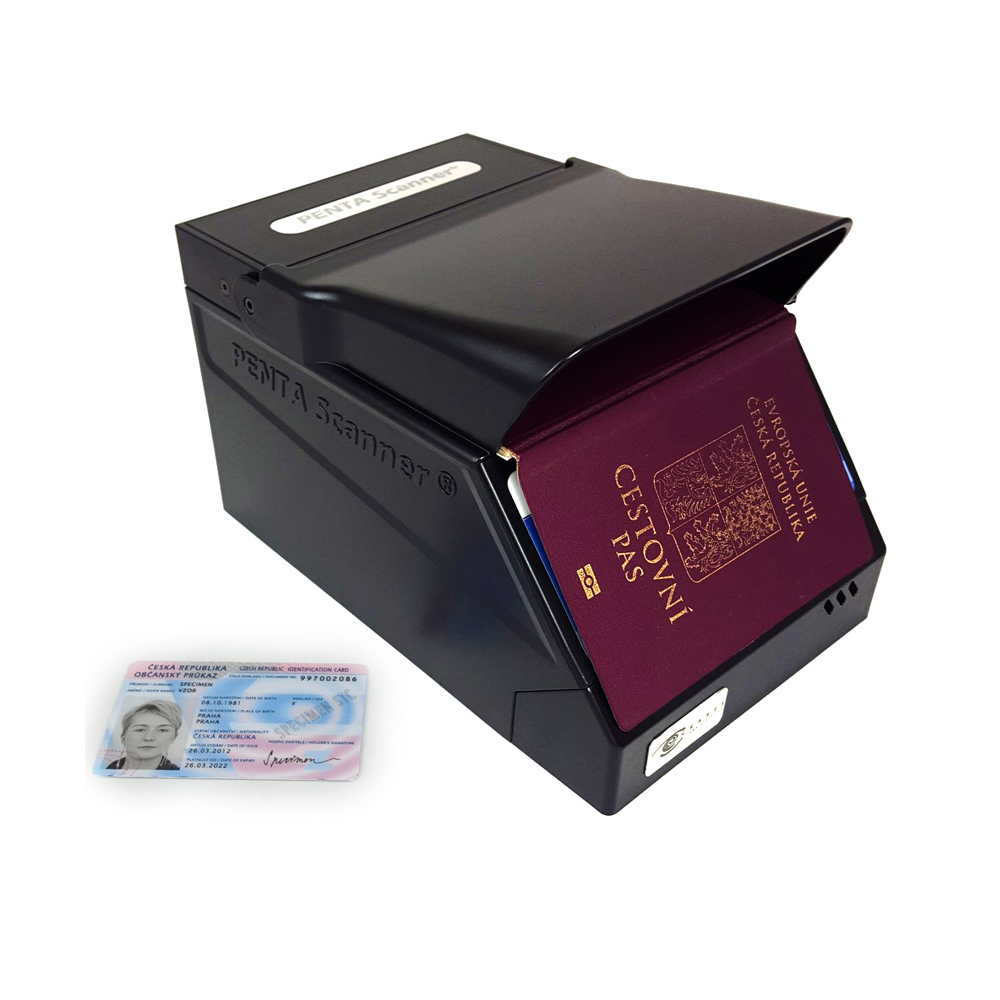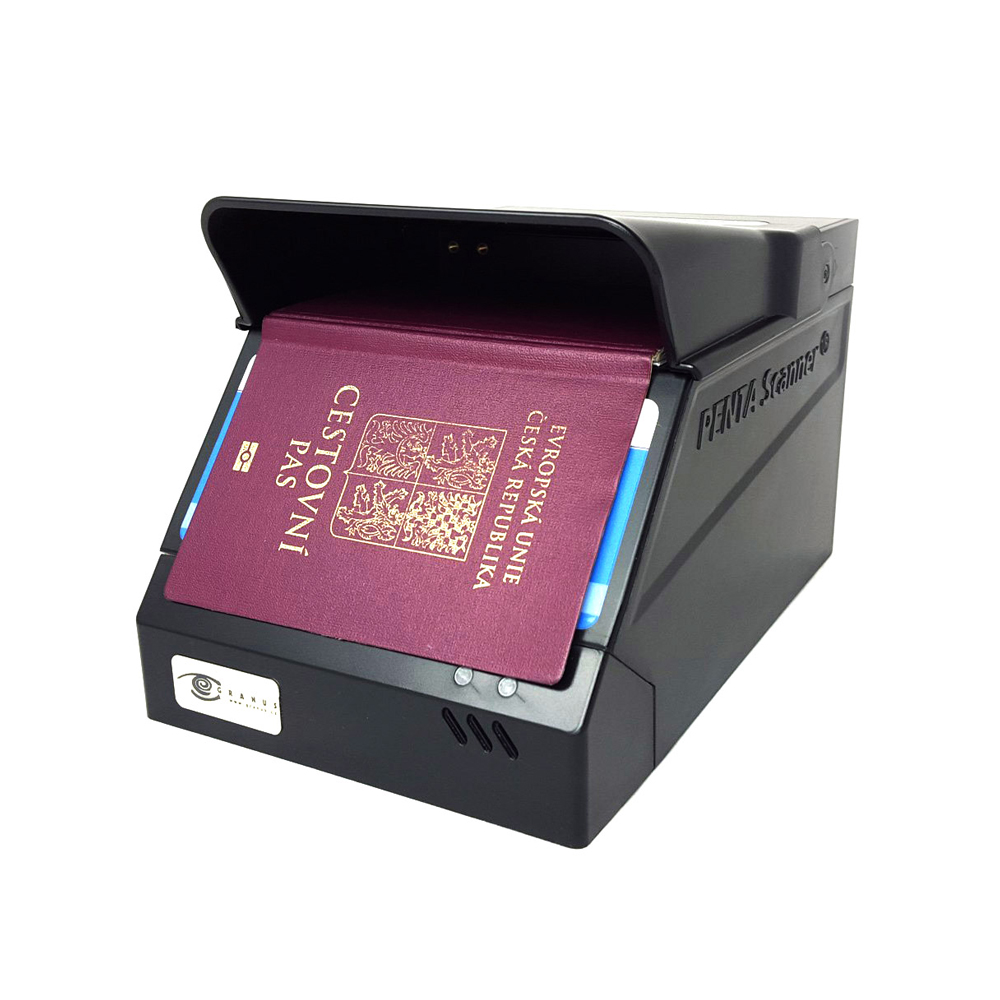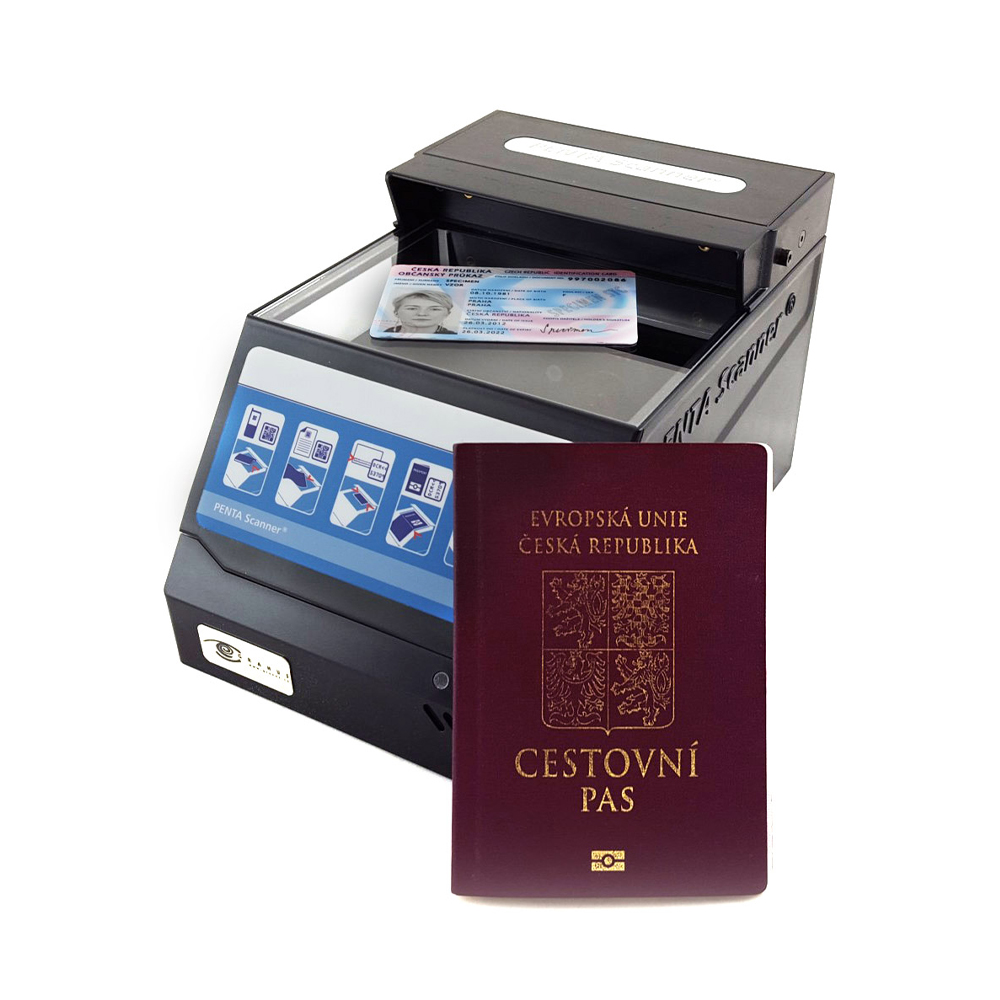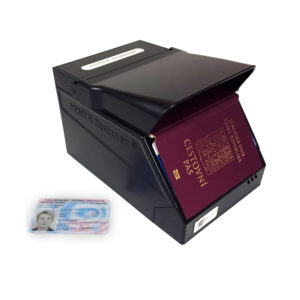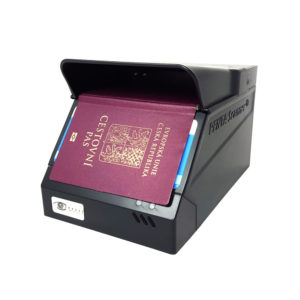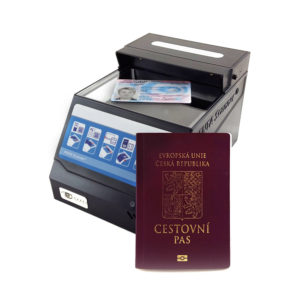 PENTA Scanner for reading travel documents
PENTA Scanner is a device for fast and efficient reading of travel documents – it scans, captures and processes data and images from the following documents: identity cards, driving licenses, passports, visas, biometric passports, credit cards, vaccination certificates.
This product will provide you with unparalleled image quality, both in normal and UV or IR light. The scanner quickly recognizes characters. In addition, the operation is very simple and thus does not require a specially trained operator. Once the document is inserted, the device automatically creates images and performs the analysis.
PENTA Scanner provides data for processing from these documents:
Certificate of vaccination
Basic equipment
scanning of documents in classical light (VIZ) and infrared light (IR)
machine readable zone reading (OCR) of ID cards, passports and visas
Safety glass: display with scratch-resistant Corning® Gorilla® Glass 3
Optional equipment
UV light for checking security features/authentication
Barcode reader for reading 1D and 2D barcodes from paper and digital displays (smart watches, smart phones, tablets), e.g. boarding passes and tickets
Magnetic stripe reader (MSR) for reading cards with magnetic stripes, e.g. loyalty, bank and credit cards
RFID module for reading biometric passports
special RFID module for reading Chinese travel documents
NFC module for contactless reading, e.g. employee ID cards
smart card reader for reading smart cards, e.g. credit and debit cards
integrated secure access module specifically for reading SAM cards
fully graphic display
integrated computer: fully functional Windows computer
Benefits
all-in-one solution
speeds up and simplifies the process of data collection, access control and identity verification
large scan window allows scanning of entire image pages up to ID3 format
The PENTA scanner can be equipped with a UV light and in combination with authentication software checks the authenticity of submitted documents
compact design and scratch-resistant safety glass make the PENTA scanner an extremely stable and user-friendly device
Technical parameters
scanners dimensions: 219.9 x 150 x 144.7 mm
active scanning area dimensions: 94 x 131 mm
connectivity: USB 2.0 host
power supply: 5 V DC +/- 5%
power consumption: max. 2.5 A
light sources: conventional (VIS), infrared (IR), ultraviolet (UV-A) optional
Image formats: JPG, BMP, PNG
Resolution: 150 to 500 dpi
The PENTA Scanner can be equipped with the following modules
By default, the device is equipped to work with visible and infrared light. An optional UV light source allows reliable and complete ID verification by revealing "hidden" document security features.
As a standard feature, the device works with OCR for optical character recognition and reliably reads all data from the Machine Readable and Visual Zone (MRZ).
1D and 2D barcodes can be read either from paper or from digital displays, for example on smartphones.
In order to read RFID (Radio Frequency Identification) chips on biometric passes, an RFID module can be integrated.
For contactless data collection, the terminal can be equipped with an NFC (Near Field Communication) module. This also makes you ideally prepared for future requirements.
Bi-directional swipe reader on the front of the magnetic stripe card reader.
A module for reading smart cards can also be integrated.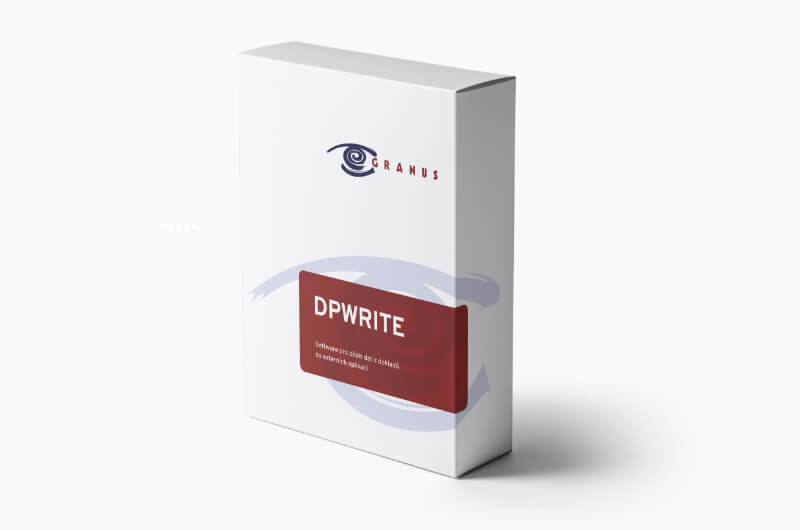 DPWrite – automatic form filling